Furniture trends are ever-evolving, and 2023 is no exception. This year, we'll see a blend of old and new styles with a focus on functionality and sustainability. From curvaceous silhouettes to statement stoneware, there is a lot to explore and unpack for 2023 furniture trends. Here are the top 8 furniture trends set to dominate design in 2023: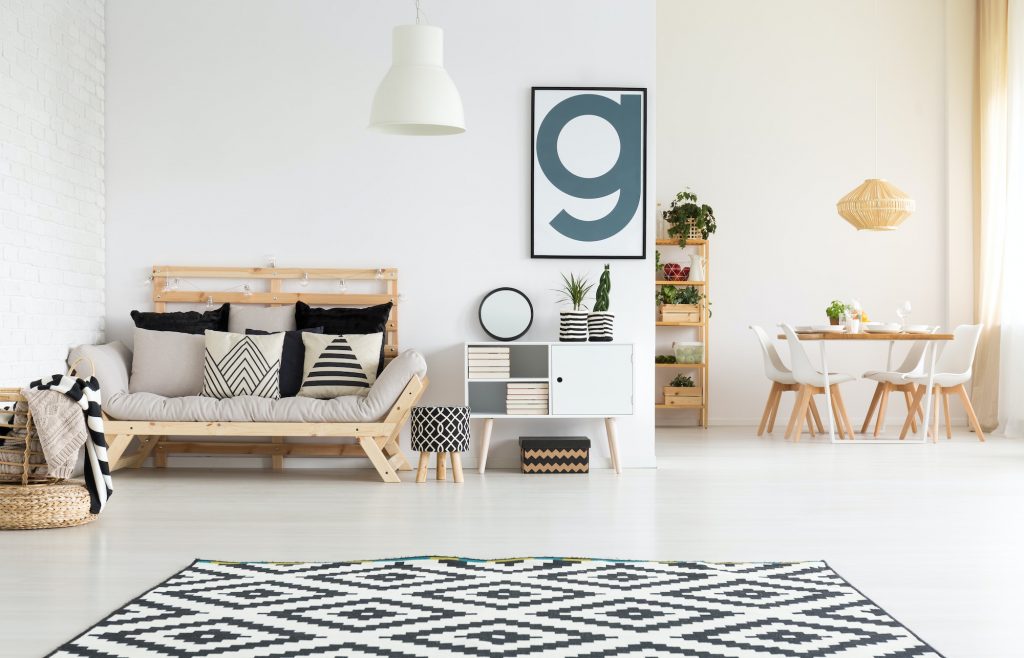 1. Soft and Inviting Curves
Furniture designs in 2023 lean towards soft, organic shapes with curved lines. This trend offers a break from the straight lines and sharp angles that have dominated design for the past few years. Soft curves can be found in everything from sofas to chairs, and they add a touch of elegance and femininity to any space. [1]
2. Sustainable Materials
Sustainability is a growing concern, and this trend is making its way into the furniture industry. Consumers are looking for eco-friendly furniture made from sustainable materials. This includes furniture made from reclaimed wood, recycled plastic, and bamboo. Sustainable furniture not only helps the environment but also adds character and charm to any space. [3]
3. Statement Stoneware
Statement stoneware is a great way to add texture and depth to any room. In 2023, we'll see a rise in furniture made from stone, including coffee tables, side tables, and even dining tables. The natural and raw look of stone adds a touch of sophistication and elegance to any space. [1]
4. Vintage Pieces
Vintage pieces are making a comeback in 2023. Mixing clean-lined pieces with curved silhouettes creates tension and drama. Retro furniture pieces from the 70s, 80s, and 90s are especially popular. They add character and personality to any space, and they're also eco-friendly. [4]
5. Warm and Calming Neutrals
Warm, calming blues, peach pinks, and sophisticated neutrals like sable, mushroom, and ecru are catching our eye for 2023. These colors create a cozy and inviting atmosphere in any room. We'll see these colors used on sofas, accent chairs, and even walls. [5]
6. Multifunctional Furniture
In 2023, we'll see a rise in multifunctional furniture. With the rise of small-space living, consumers are looking for furniture that can do more than one thing. For example, a sofa that doubles as a guest bed, or a coffee table with built-in storage. This trend offers practicality and functionality while also adding style to any space. [7]
7. Art Deco Style
The roaring twenties are back in 2023, with a rise in Art Deco-style furniture. This style is characterized by bold, geometric shapes and rich, luxurious materials like velvet and brass. We'll see Art Deco-inspired pieces, such as curved sofas and cocktail chairs, take center stage in living rooms and bedrooms. This trend brings a touch of glamour and sophistication to any space and is perfect for those who want to make a statement with their furniture. [6]
8. Textured Fabrics
The texture is a great way to add depth and interest to any space, and in 2023, we'll see a rise in textured fabrics. From bouclé to corduroy, textured fabrics add a cozy and inviting feel to furniture pieces. These fabrics can be found on sofas, chairs, and even bed frames, adding a touch of tactile interest to any room. [9]
As we move towards a new era of furniture design, these trends offer a glimpse into what's to come. From sustainability to functionality, furniture design in 2023 is all about creating spaces that are both beautiful and practical. By incorporating these trends into your home, you'll create a space that's both on-trend and timeless.
Conclusion
In conclusion, the furniture trends for 2023 are all about sustainability, functionality, and beauty. From soft curves to vintage pieces, statement stoneware to warm neutrals, these trends offer a diverse range of styles to choose from. Whether you're looking to add a touch of sophistication to your living room or create a cozy bedroom retreat, these trends offer something for everyone.