In recent years, outdoor living spaces have become increasingly popular, as more and more people seek to create a relaxing and enjoyable oasis right in their own backyard. With the right furniture and design elements, you can transform your outdoor space into a stylish and functional extension of your home. In this ultimate guide, we will explore the latest trends in outdoor furniture and provide you with inspiring ideas to help you create the perfect outdoor living area.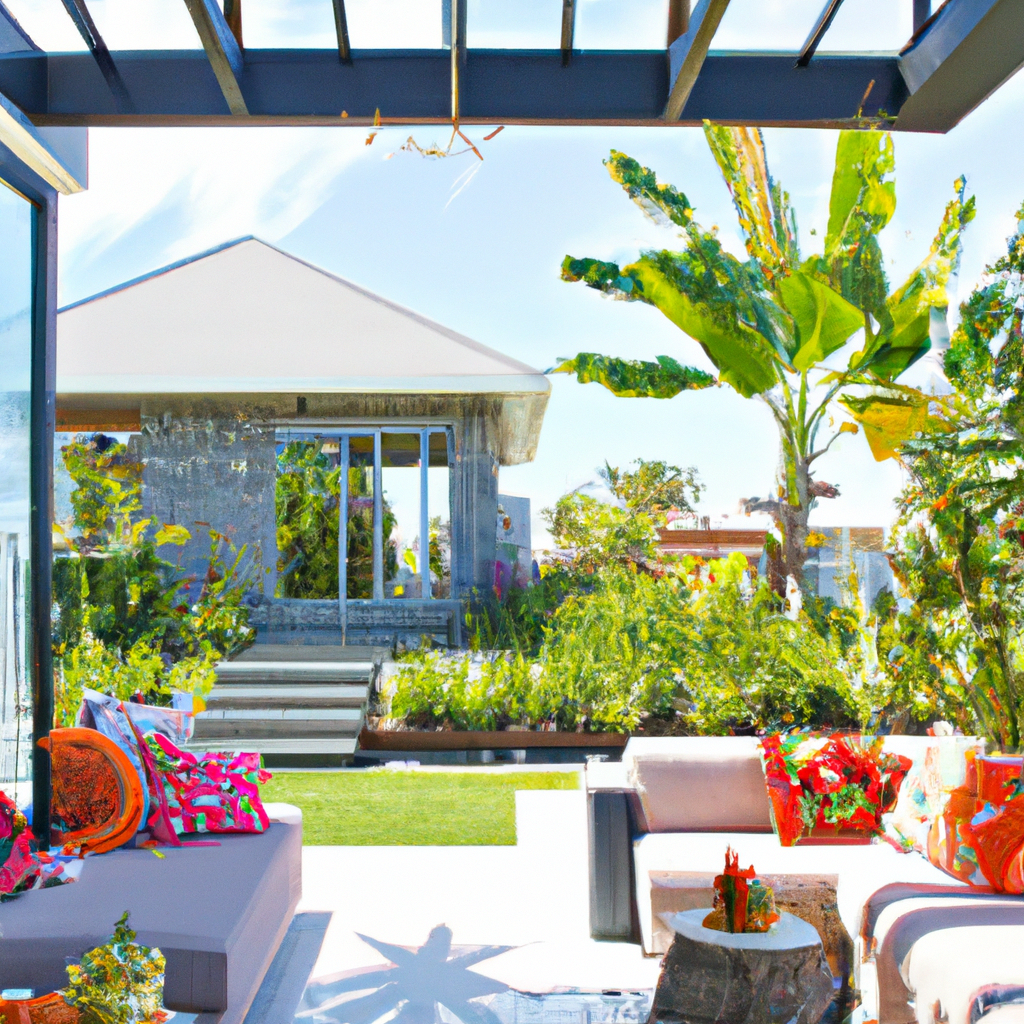 Embrace the Natural Beauty with Sustainable Materials
When it comes to outdoor furniture, there has been a shift towards using sustainable and eco-friendly materials. Not only does this contribute to a more environmentally conscious approach, but it also adds a touch of natural beauty to your outdoor space. Look for furniture made from reclaimed wood, bamboo, or recycled plastic. These materials not only look great but also have a minimal impact on the environment.
Create Cozy Seating Areas with Sectionals
Sectional sofas are no longer limited to indoor spaces. They have gained popularity in outdoor living areas due to their versatility and comfort. By arranging modular pieces, you can create custom seating configurations that fit your backyard perfectly. Whether you prefer a cozy nook for two or a spacious lounge area for entertaining, sectionals offer endless possibilities.
Lounge in Style with Daybeds
If you're looking to add a touch of luxury to your outdoor living space, consider incorporating a daybed. These oversized loungers provide the ultimate relaxation spot, perfect for lazy afternoons spent reading a book or taking a nap. Opt for a daybed with a retractable canopy to provide shade on hot summer days. Complete the look with plush cushions and throw pillows for added comfort.
Dining Alfresco with Outdoor Dining Sets
Outdoor dining sets have come a long way from basic picnic tables. Nowadays, you can find a wide range of stylish and functional options to suit any outdoor space. From sleek and modern designs to rustic farmhouse styles, there is something to cater to every taste. Look for dining sets made from weather-resistant materials such as teak or aluminum for durability and longevity.
Get Creative with Hanging Chairs and Swings
For a whimsical touch to your outdoor space, consider adding a hanging chair or swing. These fun and stylish furniture pieces not only provide a unique seating option but also add a playful element to your backyard. Hang them from a sturdy tree branch or install a freestanding support structure to create a cozy and inviting spot for relaxation.
Enhance the Ambiance with Fire Pits and Outdoor Heating
To extend the usability of your outdoor living area into cooler evenings and seasons, consider incorporating a fire pit or outdoor heating element. Not only do they provide warmth and comfort, but they also create a cozy and inviting atmosphere. From traditional wood-burning fire pits to modern gas-powered options, there are plenty of choices to suit your preferences and needs.
Embrace Versatility with Outdoor Storage Solutions
Outdoor living spaces often require storage solutions to keep cushions, pillows, and other outdoor essentials neatly organized and protected from the elements. Look for outdoor storage benches, ottomans, or even built-in storage compartments within furniture pieces. These versatile storage options not only keep your space tidy but also serve as additional seating or tabletop surfaces.
Conclusion
Creating a beautiful and functional outdoor living space doesn't have to be overwhelming. By incorporating the latest trends in outdoor furniture, you can transform your backyard into a true oasis. From sustainable materials to versatile seating options, there are endless possibilities to suit your style and needs. Embrace the natural beauty of your surroundings, and don't forget to add cozy and inviting elements such as fire pits and hanging chairs. With a little creativity and the right furniture, you can enjoy the ultimate outdoor living experience right in your own backyard.